Welcome to our orthodontic practice "Kieferorthopädie am Südring"
You are the center of our attention!
Who has the most beautiful smile?
Maxi will be happy to meet you!
Our Orthodontic Practice "Kieferorthopädie am Südring"
At our orthodontic practice in Düsseldorf-Bilk, we offer individual orthodontic treatments for children and teens as well as adults, with a special emphasis on the interaction of functionality and esthetics. We correct tooth and jaw misalignments in such a way that a healthy bite is created, which has a positive effect on the general well-being. Beautiful, straight teeth are a positive side effect of the treatments!
The design of our practice is modern and friendly, because we want you to feel comfortable with us! You are the center of our attention and you can rely on a detailed individual consultation without time pressure and in a relaxed atmosphere.
For this purpose we cooperate closely with colleagues from various disciplines. We are of the opinion that, in the case of cross-cutting topics, a specialist should always be involved in the orthodontic treatment in order to achieve a comprehensively optimal result.
As a holistically oriented orthodontic practice, we also support the medical approach that tooth positions have a significant influence on the entire body and that dental corrections can therefore contribute to an improvement in posture, speech, breathing and digestion – being in line with a holistic approach.
In addition to the classic methods of tooth correction such as removable or fixed appliances, we also work with almost invisible braces – so-called aligners. These are produced individually for you in a completely digital process. The transparent and thin plastic splints are regularly replaced in accordance with the progress of the treatment, which we carefully monitor.
Your practice for orthodontics in Düsseldorf-Bilk relies on innovative technology: we produce X-rays digitally – a method that is significantly less radiation-intensive and gentle compared to conventional methods. We use high-quality hypoallergenic materials as well as modern and proven treatment methods to achieve a beautiful and lasting treatment result.
The sustainability of our orthodontic treatment is very important so that our patients benefit from it in the long term. Therefore, we attach great importance to a safe and permanent stabilization after the actual treatment is completed. It is always a very nice moment when we successfully complete a treatment and thereby help a patient to achieve a confident and beautiful smile.
We are looking forward to welcoming you soon! Please feel free to arrange a first consultation appointment.
Dr. Mareike Gedigk and practice team
Kieferorthopädie am Südring in Düsseldorf
Our Range of
Services for you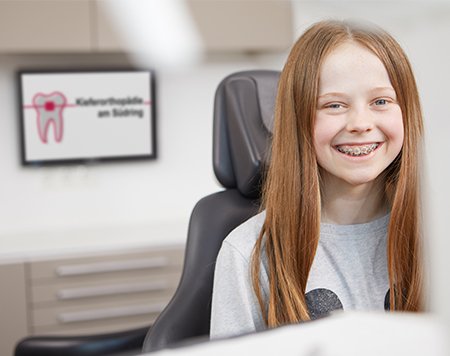 Orthodontic treatment of children and teenagers is favored by their jaw growth which is not completed at this age. This also greatly expands the range of treatment options.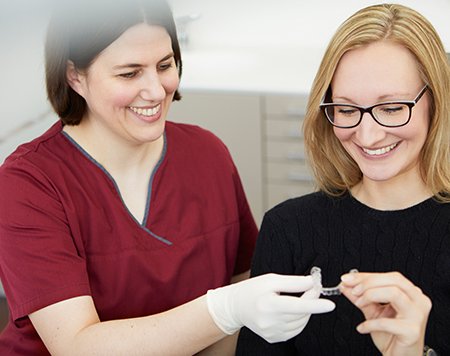 Beautiful and healthy teeth influence our charisma and self-confidence. Dental esthetics and chewing function are important for our well-being and health. Let us advise you in detail.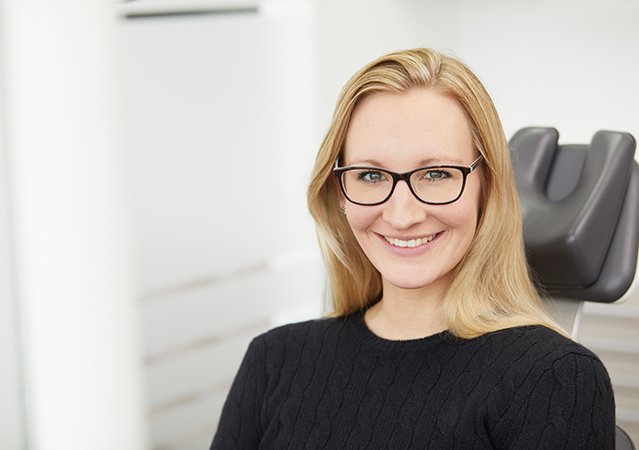 Everything is Related to Everything
At our orthodontic practice in Düsseldorf, we attach great importance to a holistic treatment approach. We do not only pay attention to your oral anatomy, but also include the whole body in diagnosis and treatment.
Invisible Orthodontic Appliances
Many patients wish to have their teeth corrected in a discreet and mostly invisible way. Transparent aligners are particularly suitable in this case as an alternative to conventional orthodontic appliances.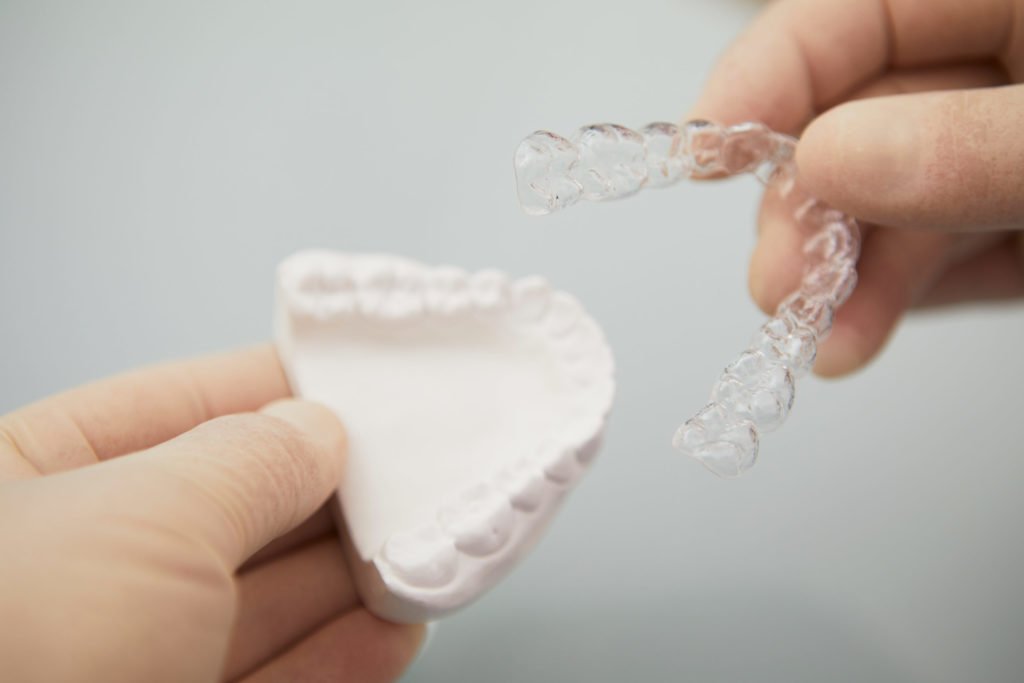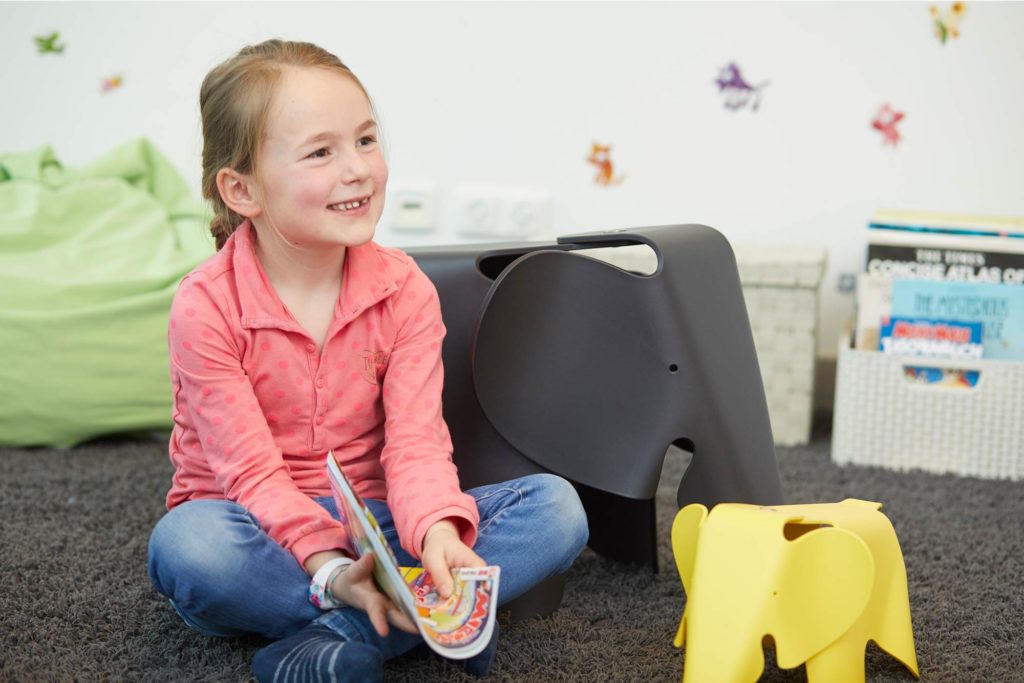 Children should be able to laugh without worries!
Children should be happy and be able to laugh without worries. The basis for a self-confident laugh and well-being with healthy teeth is laid at a young age.
High Quality
Consciousness,
Attention to Detail,
Familiar Atmosphere
Our orthodontic treatments are subject to a very high quality standard in all treatment phases. We take our time for diagnostics and treatment planning and design them very carefully. Moreover, we use very high-quality materials for our treatment appliances. Each of our braces is an individually manufactured unique piece of high precision. We carry out orthodontic corrections evenly, gently and continuously; the same applies to aftercare. The treatment is therefore particularly gentle. For us, high quality standards and a familiar atmosphere are important prerequisites for a successful treatment – especially for our youngest patients.